Amboseli National Park is located in Kajiado District, Rift Valley Province in Kenya. The ecosystem, mainly savannah grassland spread across the Kenya-Tanzania border. The park is famous for being the best place in Africa to get close to free-ranging elephants among other wildlife species.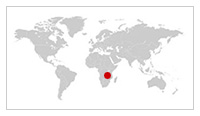 Other attractions of the park include opportunities to meet the Maasai tribal and spectacular views of snow capped Mount Kilimanjaro.
This park has a total area of about 390 sq. km. and is famous for its large herds of elephants. Temperature ranges from 20-30 degree C and rainfall from 200mm – 700mm annually. There are mainly 2 rainy seasons, long rains in March / April & short rains in November / December.
Attractions
Second in popularity after the legendary Masai Mara, Amboseli National Park not only offers great game viewing but it's also the place to go for the best views of iconic Mount Kilimanjaro. The world's tallest free-standing mountain actually stands just across the border in Tanzania. The rangers patrol regularly which means that there is almost no poaching and therefore excellent game viewing. There is also strict control over vehicle numbers around animal sightings which means a better, more authentic, experience when out on a game drive.
Travel
Located about 200km south-east of Nairobi and accessible by road or air, Amboseli is an area of low scrubby vegetation and open grassy plains, all of which makes for easy game viewing.
Accommodation is available in Amboseli in the form of several luxury safari lodges and you'll explore the park on game drives, horse-back safaris and guided nature walks.
The main road into the park is from Nairobi via Namanga (240 km) on the Nairobi – Arusha Road, through Meshanani Gate. The other road is from Nairobi via Emali (228 km) on the Nairobi – Mombasa Road. Access from Mombasa is mainly through Tsavo West National Park via Kimana (Olkelunyiet) Gate.
The park has a single airstrip for light aircrafts at Empusel gate. Other airstrips exist at Kilimanjaro Buffalo Lodge and Namanga town.
Some of the airlines with direct flight to Nairobi are:




A visa is required for entry into Kenya for most people but no visa is required for nationals of the following countries:
Barbados, Maldives, St. Lucia, Belize, Malta, Swaziland, Botswana, Mauritius, Seychelles, Brunei Darussalam, Namibia, The Gambia, Burundi, Nauru, Tanzania, Cyprus, Papua New Guinea, The Bahamas, Dominica, Rwanda, Tonga, Fiji Island,
Maps & Area
function initialize_247() { if(maps[247] === undefined) { var gmap_options = { center: new google.maps.LatLng(-2.6527,37.26058), zoom: 10, mapTypeId: google.maps.MapTypeId.ROADMAP } maps[247] = new google.maps.Map(document.getElementById("map247"), gmap_options); } else { setTimeout(function(){ google.maps.event.trigger(maps[247], "resize"); maps[247].setCenter(new google.maps.LatLng(-2.6527,37.26058)); }, 30); } } jQuery(document).ready(function(){ google.maps.event.addDomListener(window, "load", initialize_247); });

Tips
Based on your travel itinerary, you might be required to have yellow fever vaccination and certificate.
Consult your doctor 4 to 6 weeks before your travel to ensure all precautionary medication and vaccinations are taken care of.
Check the weather conditions during your travel dates to ensure right type of clothing. Click here to view Current Weather
Some important items to carry during your trip are insect repellent, torch light and a cap/hat.
Avoid wearing very bright cloths and fragrant perfumes while on game drives.
Kenyan shillings (KSH) is the most widely used currency in Kenya but other international currencies like USD ($), EUR (€) & GBP (£) can be easily exchanged.
There are plenty of ATMs just outside Arrivals at Jomo Kenyatta International Airport and also downtown near the Stanley. In terms of safety and security, you're probably better off using the ATMs at the airport when you first arrive.
1 USD is about 85 KES. Click here for Currency Converter